January Raspberry Shortcake PL Layout with Nae
11:00
Hey guys,

So I only just got my February Polly! Kit in the mail yesterday and with travelling last week I had no time to actually scrapbook using some of the wonderful things in the new kit. Luckily, I had a second layout with January's kit that I thought might help you relive last months kit and if you loved it as much as me, maybe even go back and get some more of the goodness in the Raspberry Shortcake Kit.


For my layout this week, I got to use a few of my favourite colours, the black, bright pink and yellows from the Studio Calico Print Shop papers in the kit. Unfortunately I don't use a lot of patterned paper in my layouts and prefer to just embellish photos but this week I really tried to use as much patterned paper as I could.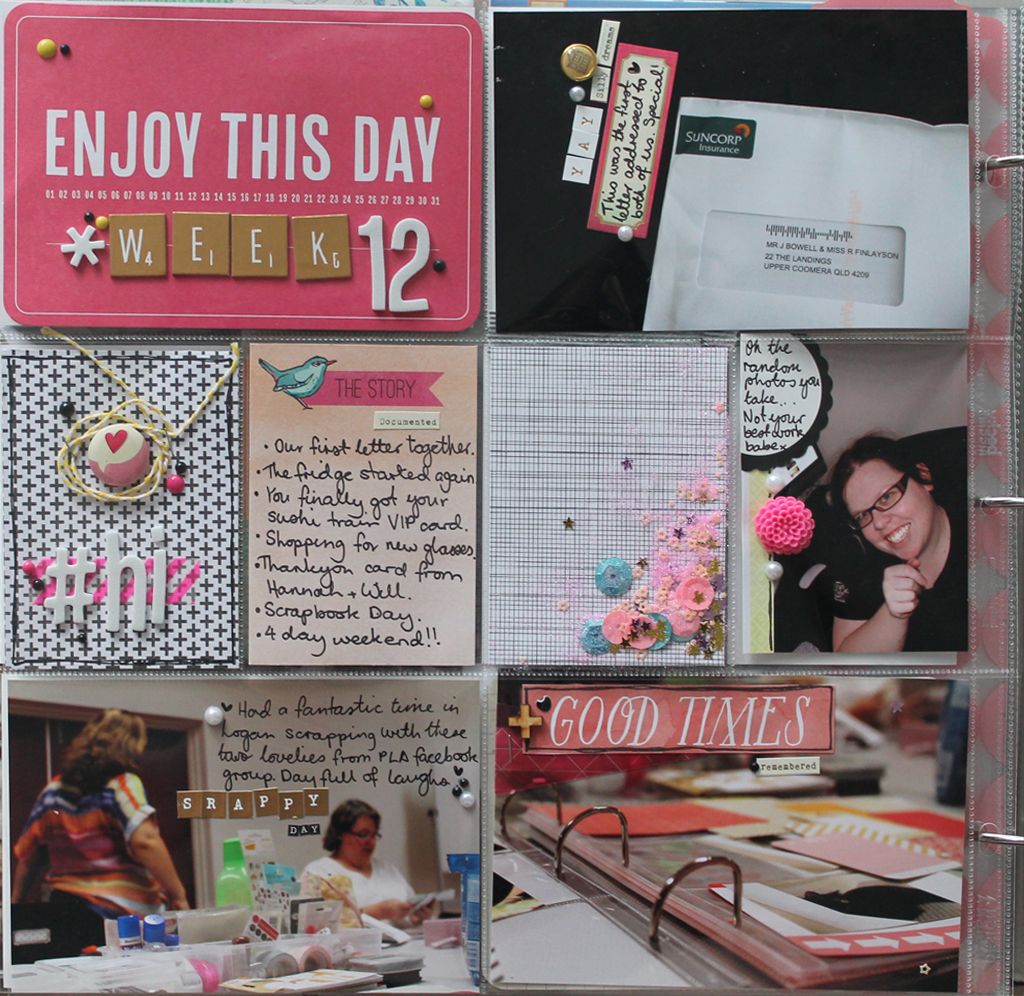 This side of the layout is where I used most of the product from the kit. I really wanted to use the flair and the twine that was wrap around the embellishments in the kit and I had seen Kayla do something similar to this on one of her layouts. So I decided to do a little bit of a scraplift. The #hi really has no meaning for this layout except to just take up space.
I loved the little "THE STORY" card with the cute little bluebird and it just fit in perfectly with this layout.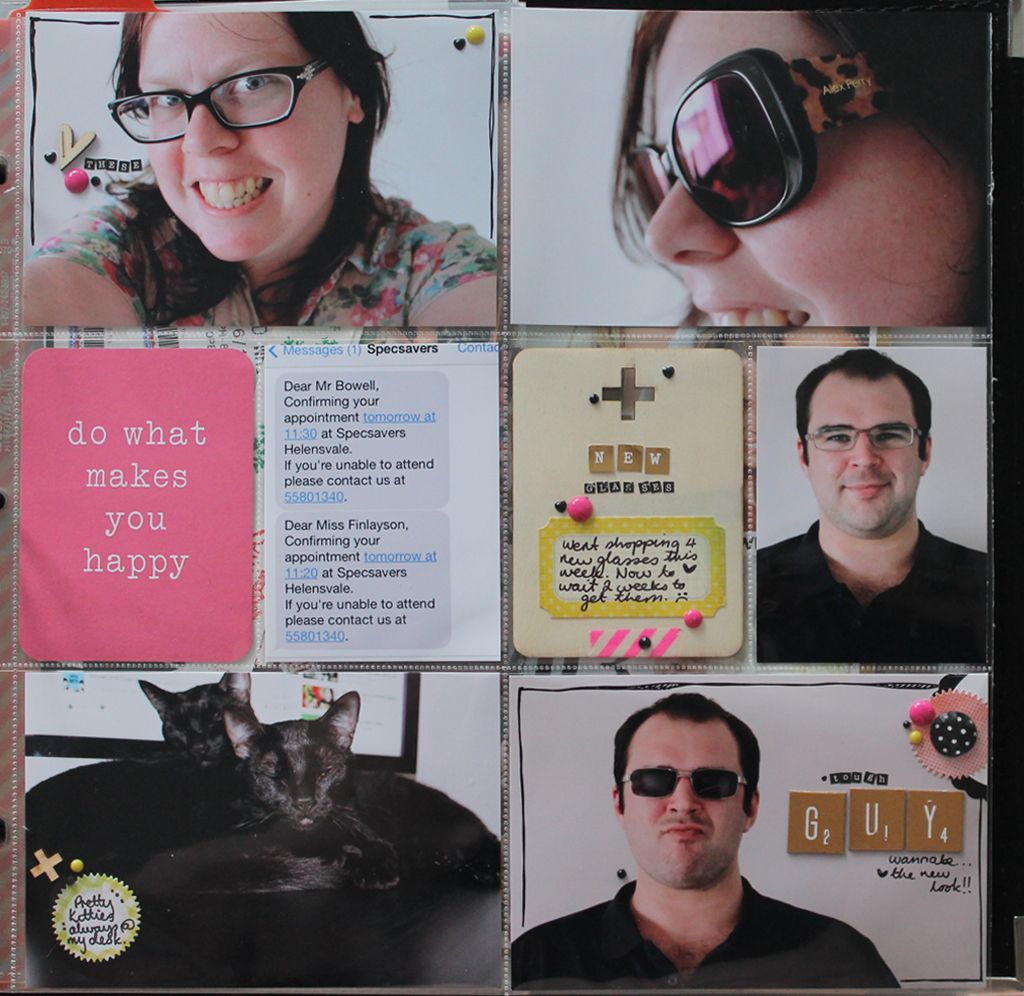 For this side of the layout I really just wanted to fill it all with pictures of our brand new glasses. I did try to use a few of the starburst stickers from the kit in the lower pockets of the page. I am really starting to enjoy layering stickers and other embellishments together like this.
On this layout I also tried to make a shaker pocket for the first time. I have never actually made a shaker pocket but seen them used so successfully on layouts. With the cute little star confetti from the kit and some other little sequins and such I gathered from gifts, a little bit of pink glitter and you have one very bright shaker pocket. I don't sew on layouts so instead I just placed a bit of washi on the back to hold it all in.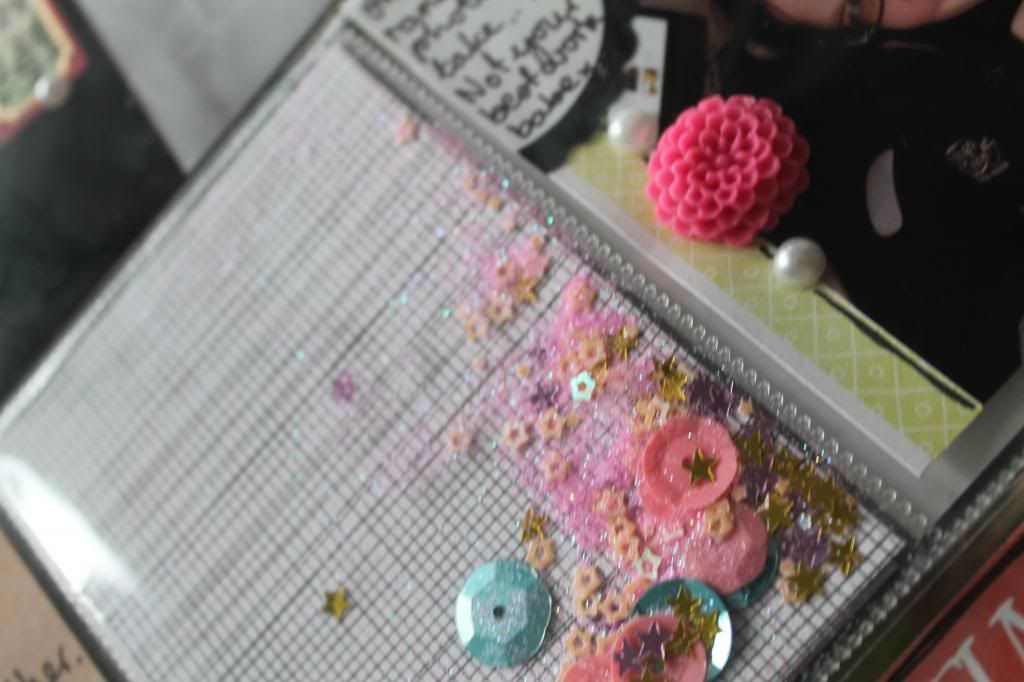 Hope you enjoyed my little layout share and of course as with every of my posts, I have included a process video for the layout. Enjoy!!
I hope this has inspired you to get out last months kit and have a play. I really loved the bright bolder colours in the kit and would love to see what you all create. Hopefully next week I will have a few unboxing videos of the February PL kit and the add on.
Until then, happy creating!!
Nae xoxo