Scrap Space Tour with Nae
09:00
Hey guys,

So today I wanted to do something a little different with you all and share my scrap space. I am a youtube fanatic and I am constantly searching videos for scrap room tours. To be honest, most of them are the same old boring white washed rooms with a little burst of colour. Walls lined with shelves packed with stock they will never use (or even know they have). As much as I enjoyed watching these videos in the beginning I am now sick of seeing these videos and so today I wanted to share with you my own take.


I don't know if it is wrong of me to say that I feel my video is more of a 'realistic' scrapper's space. You know, the ones that don't have a billions of dollars to spend on a full room of product. I feel that this video opens you up to the possibility of using the spaces you have in your home and still creating something beautiful and individually you.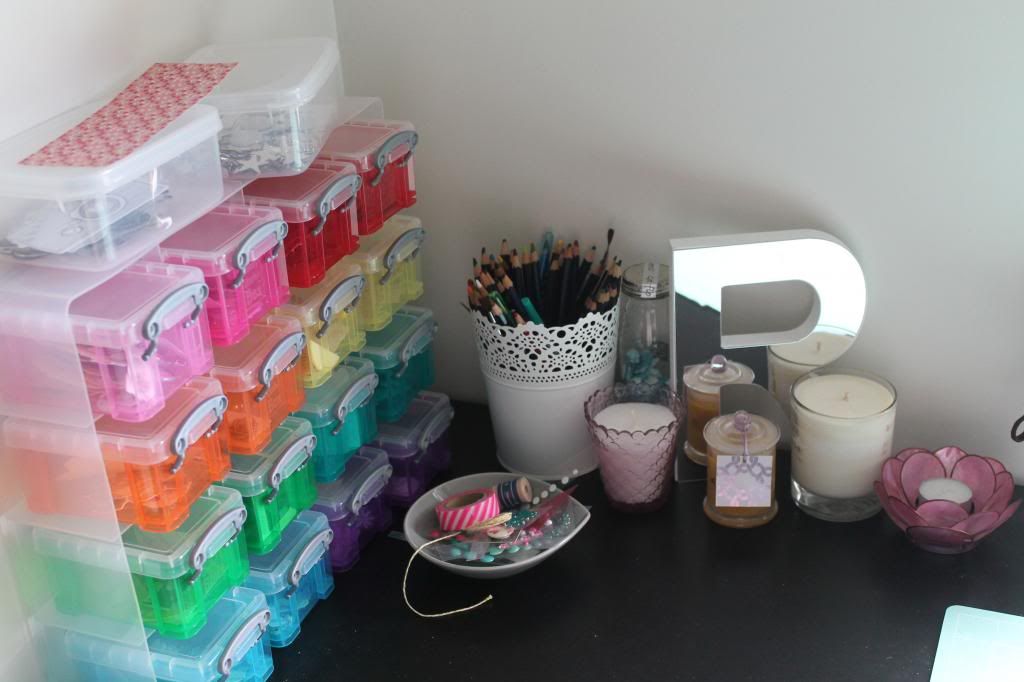 It doesn't have to be something you lock away from the family, it can be a space you share with everyone. I know if I locked my scrap stuff away in a separate room I would never use it. It would stay closed and I would forget about it. I love that my room is open and inviting, it is small and comfortable and something that always strikes up conversation when we have guests over. Its a great excuse for me to get out my album (I only have one at the moment) and show it off.
I would love to see your scrap spaces. Videos or photos, link me to your scrap spaces in the comments below! I cant wait to gather some little hints and tricks from all your spaces.
I'll be back next week with a new PL layout I created using the January Raspberry Shortcake Kit. I had a great time creating it and I cant wait to share it with you all.
Until then, keep on creating and live what you love.
Love always,
Nae xoxo