Project Life with Nae
10:00
Hey guys,

Nae back again with another Project Life layout. After about 6 months of doing Project Life, I have really started to find my scrap style again! Its great and its so nice to finally have a formula to work to. Pastel colours are really not in my scrap formula but in February's PL kit, I was given a little challenge. The cards were pastel and quite busy. Most of my layouts usually use less busy cards but despite this, I was still able to use these beautiful cards to my advantage and fit them into my style!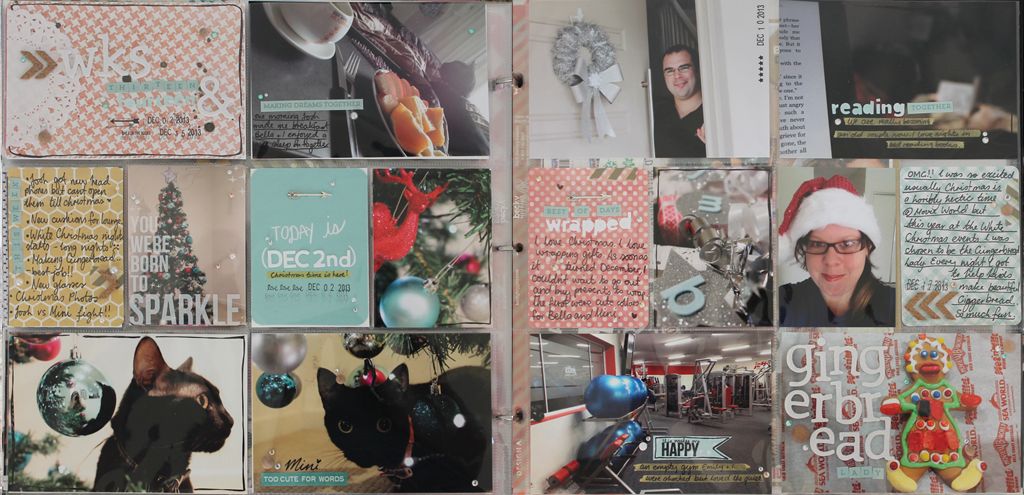 You may be a little concerned for how far behind I am with PL but dont worry. I am working on both 2013 and 2014 and you will be happy to know, with these Polly! assignments, I now only have 2 weeks left of 2013 to do. This layout is of my week 13 and 14, the first weeks of december. Life was really busy with me for work so not a lot of photos taken but a lot of things happening!! Im sorry if you are sick of looking at Christmas. I am not a fan of themey papers and embellishments and Christmas papers are one of my biggest hates. I hope this layout will help inspire you to not use such traditionally themed products on your layouts but still conveying the essence of the holiday.
So for this layout I decided to stick primarily with the cards from the kit. I plan to use the beautiful gold black and white MME papers for another layout later on in the month. When I was doing my layout for this week I completely misplaced my embellishment add on kit and I am still trying to find it. It definitely would have looked awesome with this layout.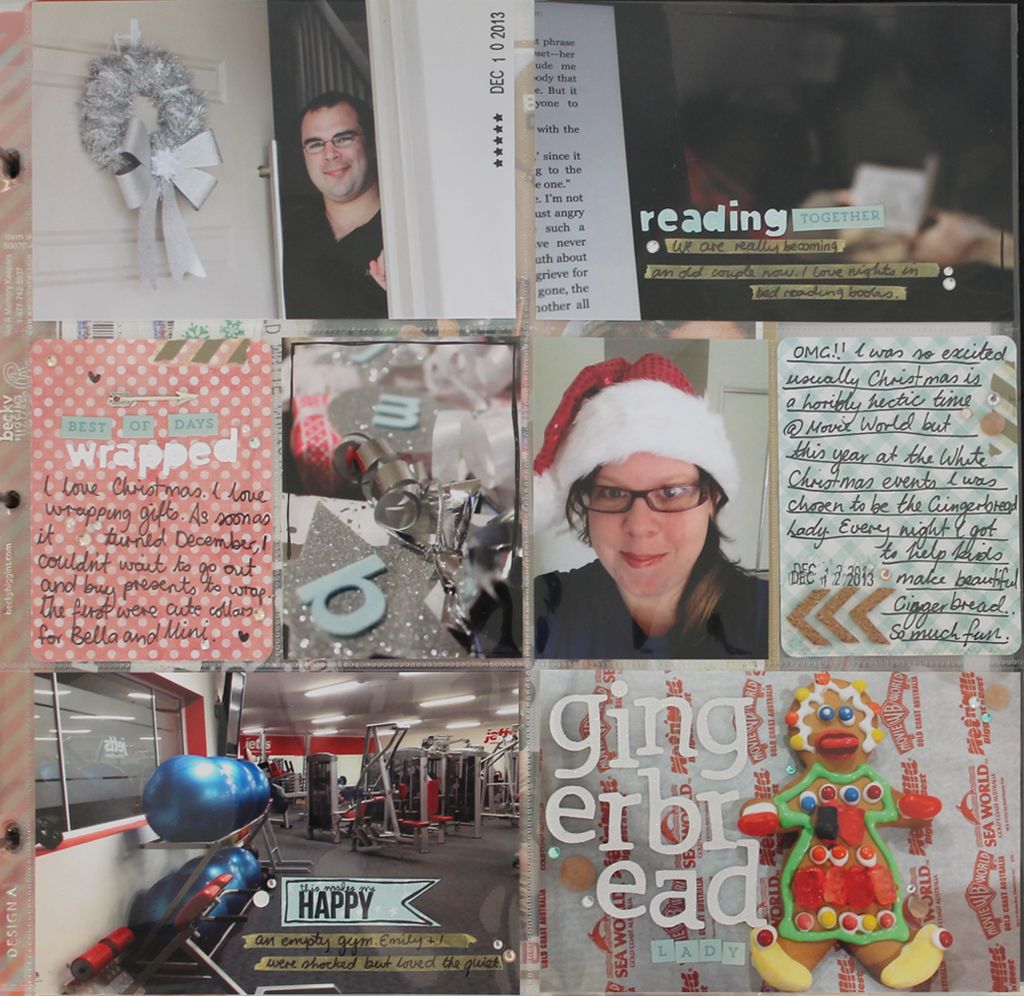 As much as I had no idea what I was going to do with the teeny thin washi tape, I soon found a new love for the stuff. I loved using it as a background strip for my journalling. On photos, on cards it worked everywhere and just gave that beautiful little hint of colour!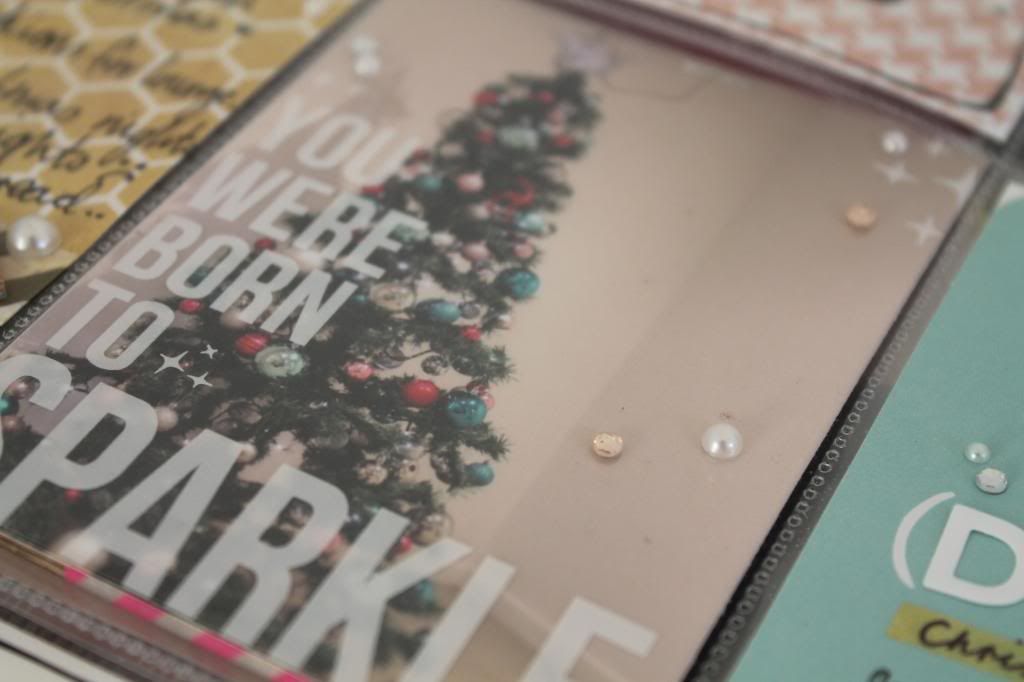 And as always, with every post I put here on the Polly! blog, here is my process video!! I hope you enjoy guys. Thank you so much for all your love and support especially on my youtube channel. I am now up to 160 subscribers. I love your comments and subscriptions so please leave me some love on the videos!! I always post back!
Thanks for checking in guys. I am loving your support. I cant wait to get back on here in a few weeks and share with you another fun Project Life layout!
Love always, Nae xoxo