12x12 vs PL Scrapbooking
10:00
Hey guys, Nae back with a Saturday blog and vlog for you all. This week I decided I would take a little walk back in time and look at my old layouts and albums from the mid 2000's. It was a completely different time in my life and it was interesting to compare it to my new pretty PL pages.

Please be warned however when you do view this video. I made it on the favour of Project Life. I am very pro Project Life at the moment and think it is the most amazing system of scrapbooking ever. I do love 12x12 layouts and I love what people can do and fit into a 12x12 layout (especially the girls here at Polly!).

This video is more a comparison of my own layouts and what I now prefer for memory keeping. Please do not take any of this as offensive or personally. My goal as of late has been to promote Project Life as much as possible and that includes more vlog posts like this!


One of my old 12x12 layouts
In the video I reflect on old layouts, and compare them to my more recent layouts. You will see a whole bunch of paper piecing, fussy cutting and tedious amounts of hand stitching and doodling. I thought these layouts were so amazing when I made them and now I look back and see just how far the world of scrapbooking has come. Its amazing.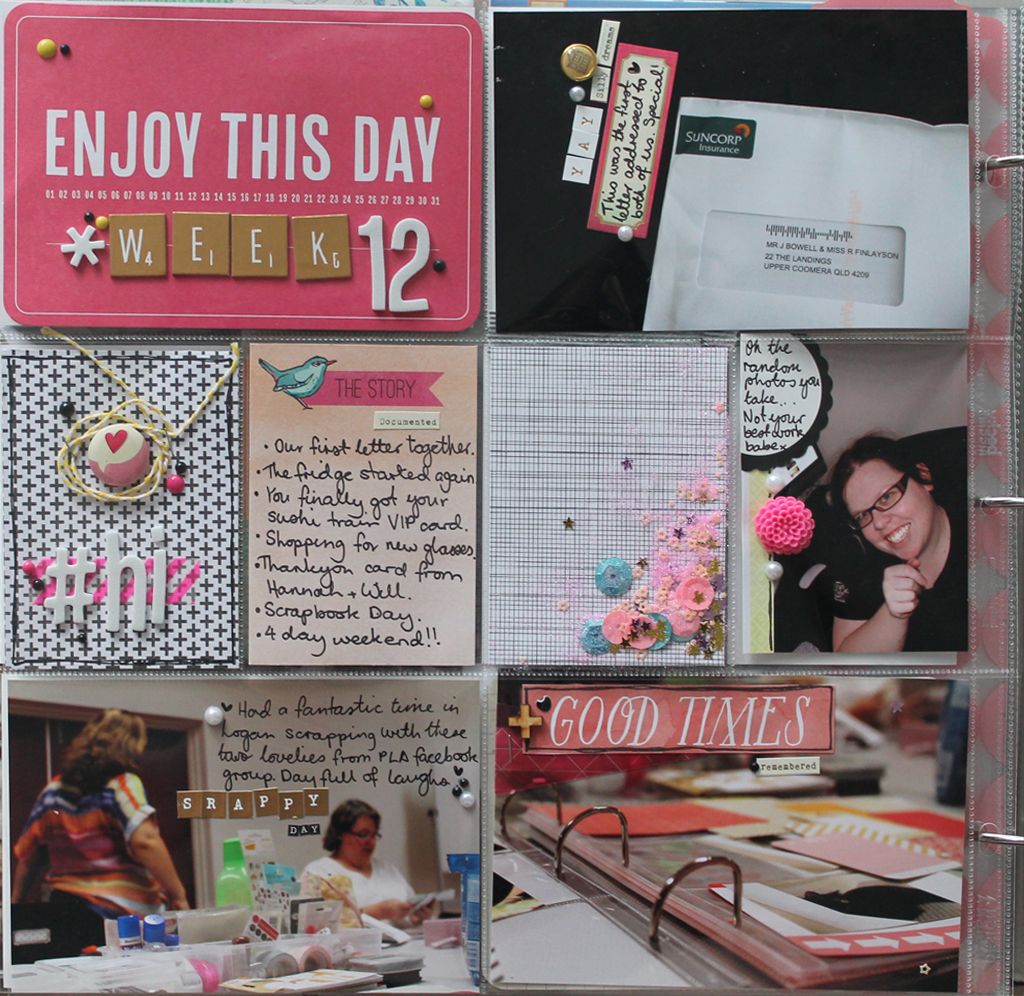 Project Life layout
Anyways before I ramble on with more useless rubbish here is the video.
If you are a PL creator, let me know some of your upsides to Project Life or maybe even some downsides you found to the system.
If you are a traditional 12x12 layout creator, why not let me know some bonuses of your scrapbooking. Or why not even buy a pocketed page protector and try and integrate it into your traditional albums! I would love to see what you all create.
I hope you enjoy the videos guys and Ill be back again next week with another great PL layout and process video. Thank you all so much for your love and support.
Love always,
Nae xoxo